Industrial Electric Motors
Whether for domotics, industry or general applications: GROB offers the right electric motor production solutions for your industrial application. Find the right machine for your needs in our product portfolio and download the flyer for more information!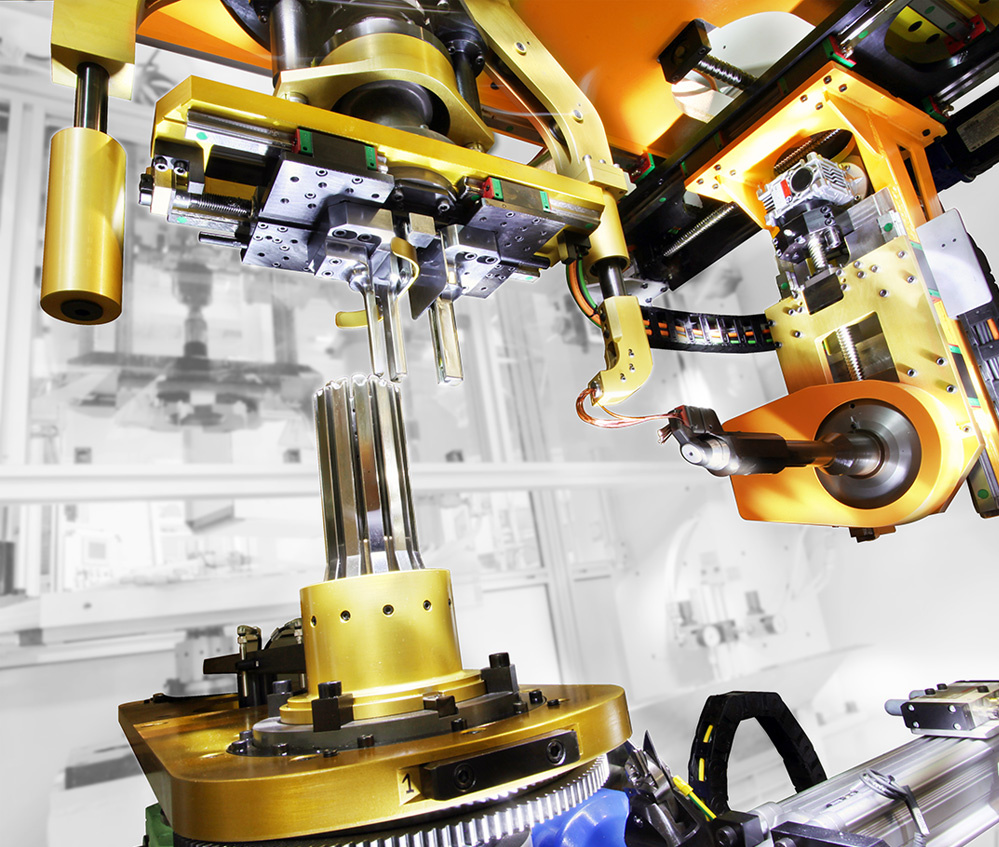 GROB machine portfolio
for industrial electric motors:
Slot insulating machine
Winding/inserting machine WIEAT (Flyer Winding)
Winding/inserting machine WI2E (Form Winding)
Winding/inserting machine for alternators WWE
Intermediate forming machine
Final forming machine
Lacing machine (parallel stitch)
Lacing machine (diamond stitch)
Stack welding/skewing machine
Download the machine flyers for more information!
At its plant in Pianezza (Turin) GROB designs and builds winding technologies for round section wires based on the project and the size of the motor. Our product portfolio includes a wide range of options ranging from single semi-automatic machines to fully automated systems.

Thanks to the experience gained in over thirty years of activity in the sector, GROB guarantees not only excellent technology but also a final product capable of meeting the highest requirements of our customers in terms of quality and productivity.